Join Los Angeles Oasis for exciting programs!
Look at our online Winter-Spring 2020 Catalog!
Satisfy your curiosity. Pursue your passions. Stay connected. Take charge of your health. Discover the joy of giving back to your community. You can do all of this through Oasis programs.  In addition to learning new things, participants say they appreciate the personal connections that come with being a part of a new community. Adventures are always more exciting if shared with friends! Look through our course catalog and find something that you've always wanted to try. Or dive back into something you already love. What are you waiting for?
Los Angeles Oasis is a unique educational program for older adults who want to learn and be productive throughout life.
Registration for the Winter-Spring 2020 trimester begins on Thursday, January 2 !
Online Registration Begins: Thursday January 2 at 10:00 am
In-Person Registration: 10:00 am – 2:00 pm
Baldwin Hills: Thursday, January 2
Westside: Friday, January 3
Don't miss out!
To keep sharing our news with you using eblasts, our most efficient communications tool, we must have your permission.
Don't wait! To stay on our list to receive eblasts, you must opt in.
Opting in is the only way you will be eligible to receive some of our most important updates. We don't want you to miss a thing.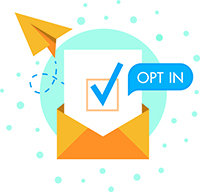 To opt in right away, follow this quick link.
Joining Los Angeles Oasis
Membership in Los Angeles Oasis is open to all people 50 years of age and older regardless of income, gender, race, religion or background. Los Angeles Oasis courses are primarily for members. There are a few exceptions such as our Distinguished Speaker Series (non-members are charged an additional fee), no-cost health lectures, and evidence-based programs.
You can join Los Angeles Oasis in person at one of our centers by submitting the New Member Forms ( Baldwin Hills or Westside) and paying a 12-month membership fee of $20 ($10 for Santa Monica residents due to City of Santa Monica funding).
If you join online, please add the membership payment to your cart (noted as course #3001B1 for Baldwin Hills and #3002W1 for the Westside).
To complete the membership process, submit your membership forms ( Baldwin Hills or Westside) in-person at the Baldwin Hills Oasis or Westside Oasis locations. You will then be given a membership card. A $10 credit toward Oasis courses will be given to Santa Monica Oasis members with proof of residency.
Los Angeles Oasis is thankful for our sponsors