Join Los Angeles Oasis for exciting programs!
Important message for our Oasis members
The health and safety of our Oasis members are priorities for us at WISE & Healthy Aging, now especially with the COVID-19 coronavirus pandemic.
Los Angeles Oasis in-person courses, programs, events, and registration are on hold until it is safe to be back at our centers. We are currently offering a wealth of courses on Zoom including exercise courses, health lectures, distinguished speakers and more. Online registration is ongoing and new programming is being added weekly. Please click on the "Classes" tab to see course offerings. Also, check your emails from Los Angeles Oasis regularly for announcements of upcoming programs.
For continued updates, please check back at this website, or give us a call.
Baldwin Hills: (323) 291-3414 | Westside/Santa Monica: (310) 857-1527
Don't miss out!
To keep sharing our news with you using eblasts, our most efficient communications tool, we must have your permission. Don't wait! To stay on our list to receive eblasts, you must opt in. Opting in is the only way you will be eligible to receive some of our most important updates. We don't want you to miss a thing.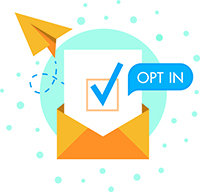 To opt in right away, follow this quick link.
Joining Los Angeles Oasis
Membership in Los Angeles Oasis is open to all people 50 years of age and older regardless of income, gender, race, religion or background. Los Angeles Oasis courses are primarily for members (most at no additional fee, a few have nominal fees) with some programming available for non-members (at a higher fee). Because Los Angeles Oasis is a program within WISE & Healthy Aging, there are also travel opportunities (available to the general public) as well as free community health lectures.
You can join Los Angeles Oasis or renew your membership online or by postal mail. The first step for either method is to access the membership forms by clicking the "Baldwin Hills" or "Westside" buttons on this page. You can email your membership forms and supporting documents to or you can mail them to the following address is:
Los Angeles Oasis – WISE & Healthy Aging
1527 4th Street, 2nd Floor
Santa Monica, CA. 90401
For Santa Monica residents who pay in-person and have supporting proof of Santa Monica residency, the renewal/membership fee is $10 (or $11 if paying by credit card; Santa Monica residents receive a discount due to City funding support). When paying in-person without proof of residency or paying online, all new and renewing members must first pay $20 (or $22 by credit card). To receive the $10 Santa Monica resident discount, you must submit a copy of a current photo ID (driver's license, passport or California ID) and proof of residency (e.g., a current utility bill or phone bill). When our Center is open, you can bring your original documents and our staff will make copies to complete your application package. Santa Monica residents who paid $20 ($22 if paid by credit card) for membership, and then later provide proof of residency, will be given a $10 credit towards Oasis courses.
For those who live outside of Santa Monica, the renewal/membership fee is $20 ($22 if paid by credit card). To join or renew online, please click the "Register Online" button and add the membership payment to your cart (noted as course #3001B2 for Baldwin Hills and #3002W2 for the Westside). When we are able to meet again in-person, stop by the Baldwin Hills Oasis or Westside/Santa Monica Oasis center to pick up your membership card.
If you would like the catalog mailed to you, please add course #3003C2 to your cart.
If you have any questions, please give us a call at (310) 394-9871.
Los Angeles Oasis is thankful for our sponsors