Los Angeles Oasis 2019 Fall Catalog has something for everyone!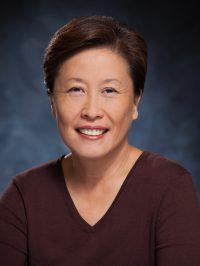 Welcome to Oasis!
If you are looking for adventure – a chance to try new things and make new friends – Oasis is a great place to start.
Things are especially exciting this fall in Los Angeles, where a new partnership brings promise to seniors in our community. WISE & Healthy Aging is proud to join forces with Oasis. We look forward to continuing to bring you excellent educational programs as well as new services to enhance your quality of life.
Each year, older adults take hundreds of Oasis classes ranging from lifelong learning and technology to health and wellness. The opportunities to learn, grow and give back are limitless.
Please join us and start your next adventure.
Grace Cheng Braun
President & CEO
WISE & Healthy Aging
Reminder for Members!
Los Angeles Oasis moved to an annual (12-month) membership model.  The $10 per trimester processing fee has been eliminated.  The membership fee is $20 ($10 for Santa Monica residents*).  When registering online for the summer trimester, simply add the membership course (noted as course number 3001B3 for Baldwin Hills and 3002W3 for the Westside) to your shopping cart and pay for your membership upon checkout.
To complete the membership process, please fill out the membership application and submit it at the Baldwin Hills or Westside locations.  Santa Monica residents must provide proof of residency as required by the City of Santa Monica.  Please bring photo ID (i.e. valid driver's license, passport, or California ID) along with additional proof of residency (i.e. current phone or utility bill).  Upon verifying residency, a $10 credit toward an Oasis course will be provided.
*City of Santa Monica funding support
Here is what you can look forward to in our Fall courses
Attend our Oasis Distinguished Speaker Series!  Hear experts, accomplished in their fields, speak on various topics.
Learn more about art history, attend a poetry workshop or bring back the musician in you.
The Oasis Chorale is a staple of Oasis and the community. Novice and experienced singers alike are welcome to join this fun group.
Join other music lovers as we "cover" American popular songs with the Rockin' Rhythm Choir: Soul with Rock & Roll.
Explore and discuss poetry and work on your own poems in our Poetry Workshops.
Technology is ever-changing, and Oasis can help you embrace the tech tools you need to stay connected.
Go mobile in one of our classes about iPhones, iPads or Android phones and tablets.
Master the basics of the Internet, PowerPoint, Excel and Windows.  Also learn about safety and security online.
There are so many ways to keep moving! Choose from a wide range of options. Find something fun!
Pick a dance and give it whirl: LatinShapes, Dance Aerobics and more.
Stay seated and get fit with Chair Exercise or Sit-Down Aerobics.
Tai Chi is low impact movement that improves balance, flexibility and relaxation.
Find out about fraud prevention, investment basics for seniors, smart driving courses and a number of other topics you can use every day to improve your knowledge and confidence.
Interested in working one-on-one with a child? The Oasis Intergenerational Tutoring program might be just right thing for you. No teaching experience required for this volunteer opportunity that is changing lives for children and adults.