Los Angeles Oasis has something for everyone this summer!
Welcome to Oasis!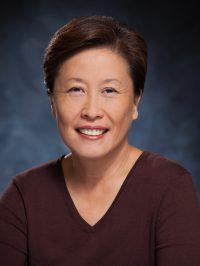 If you are looking for adventure – a chance to try new things and make new friends – Oasis is a great place to start.
Things are especially exciting this fall in Los Angeles, where a new partnership brings promise to seniors in our community. WISE & Healthy Aging is proud to join forces with Oasis. We look forward to continuing to bring you excellent educational programs as well as new services to enhance your quality of life.
Each year, older adults take hundreds of Oasis classes ranging from lifelong learning and technology to health and wellness. The opportunities to learn, grow and give back are limitless.
Please join us and start your next adventure.
Grace Cheng Braun
President & CEO
WISE & Healthy Aging
Reminder for Members!
You can renew your Los Angeles Oasis membership online or by postal mail. The first step for either method is to access the membership forms by clicking the "Baldwin Hills" or "Westside" buttons on this page. You can email your membership forms and supporting documents to losangeles@oasisnet.org or you can mail them to the following address is:
Los Angeles Oasis – WISE & Healthy Aging
1527 4th Street, 2nd Floor
Santa Monica, CA. 90401
For Santa Monica residents who pay in-person and have supporting proof of Santa Monica residency, the renewal/membership fee is $10 (or $11 if paying by credit card; Santa Monica residents receive a discount due to City funding support). When paying in-person without proof of residency or paying online, all new and renewing members must first pay $20 (or $22 by credit card). To receive the $10 Santa Monica resident discount, you must submit a copy of a current photo ID (driver's license, passport or California ID) and proof of residency (e.g., a current utility bill or phone bill). When our Center is open, you can bring your original documents and our staff will make copies to complete your application package. Santa Monica residents who paid $20 ($22 if paid by credit card) for membership, and then later provide proof of residency, will be given a $10 credit towards Oasis courses.
For those who live outside of Santa Monica, the renewal/membership fee is $20 ($22 if paid by credit card). To join or renew online, please click the "Register Online" button and add the membership payment to your cart (noted as course #3001B2 for Baldwin Hills and #3002W2 for the Westside). When we are able to meet again in-person, stop by the Baldwin Hills Oasis or Westside/Santa Monica Oasis center to pick up your membership card. If you would like the catalog mailed to you, please add course #3003C2 to your cart.
If you have any questions, please give us a call at (310) 394-9871.