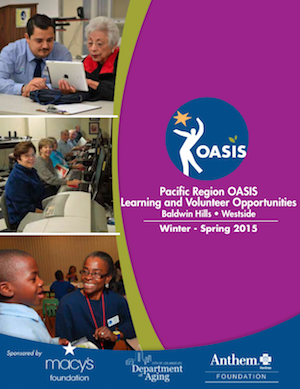 Spring 2015 Classes
Arts and Humanities, Health and Wellness, Technology and so many more exciting classes can be yours this spring!
To see our course catalog, click the cover on the right.
Online Registration
You can register online for Oasis classes.
To get started, search our classes.
Learn more about How to Register online.